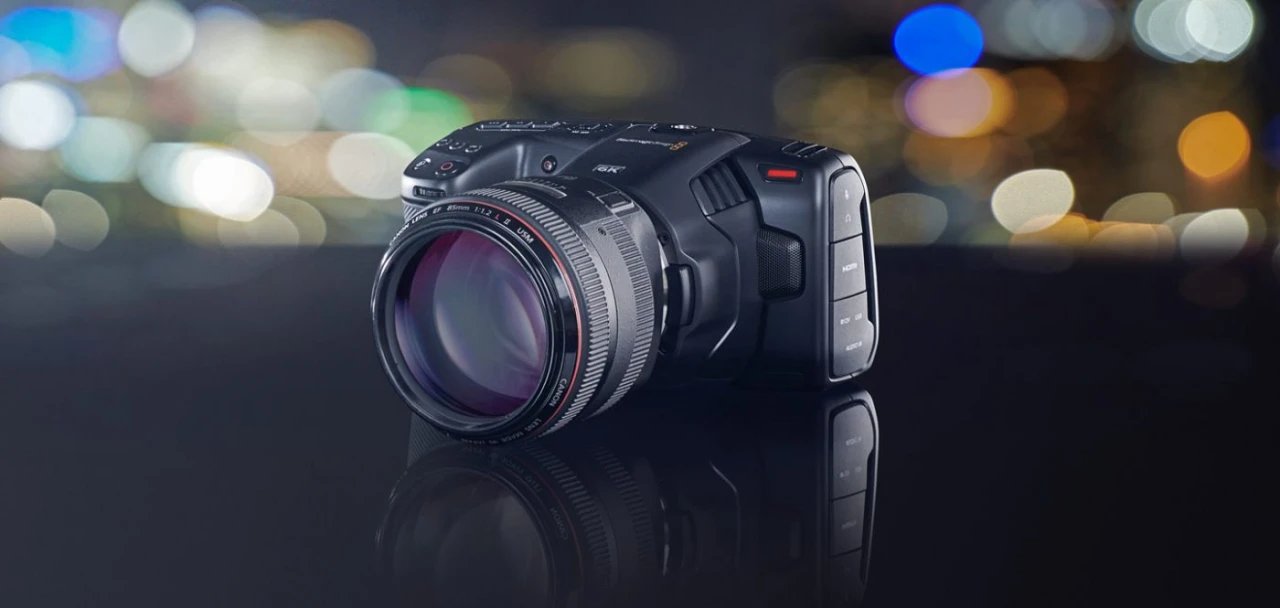 Australian camera and software company Blackmagic Design expands by adding a Super 35 alternative to their Pocket line of cinema cameras.
After achieving great success with their URSA Mini Pro and Pocket Cinema Camera 4K cameras, the company breaks new ground as they turn to the area right in-between those cameras.
As usual, internal battery life is limited due to the small formfactor — in fact it's rated to 45 minutes of recording 6K raw at 24 frames per second, with the screen brightness set to 50 percent.
Supported Codecs
The new Pocket Cinema Camera 6K supports the following codecs:
ProRes 422 HQ QuickTime
ProRes 422 QuickTime
ProRes 422 LT QuickTime
ProRes 422 Proxy QuickTime
Blackmagic RAW Constant Bitrate 3:1
Blackmagic RAW Constant Bitrate 5:1
Blackmagic RAW Constant Bitrate 8:1
Blackmagic RAW Constant Bitrate 12:1
Blackmagic RAW Constant Quality Q0
Blackmagic RAW Constant Quality Q5
In the box
If you buy the Pocket Cinema Camera 6K, you get the following along with your camera in the box:
DaVinci Resolve Studio activation key
LP‑E6 battery
Power supply of 30w (including international adapters)
Lens mount dust cap
Camera strap
Welcome booklet
...
Power Requirements
Power: 12 - 20 v
External Power Supply: 1 x 12v
External Power Input: 1 x 2-pin locking connector
Battery Type: Canon LP-E6
Battery Life: 45 minutes
Price
The camera is available now and is priced at 2,495 USD.