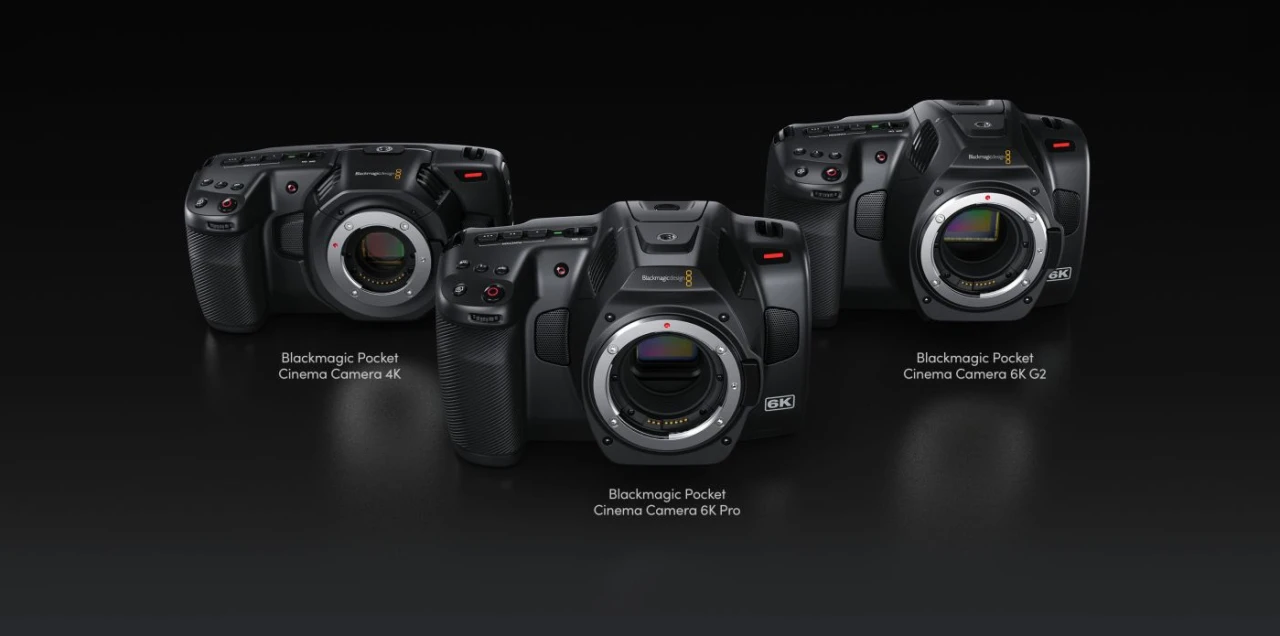 Australian camera manufacturer has released a brand new version of their beloved BMPCC6K camera — say hello to Pocket Cinema Camera 6K G2.
Out of the blue
It seems like no one had a clue that Blackmagic were planning to release an updated version of the BMPCC6K, but here we are — the Pocket Cinema Camera 6K G2 has landed and looks very, very good for its pricepoint.
Same body as BMPCC 6K Pro
As you may have noticed, the new camera body of the Pocket Cinema Camera 6K G2 has been changed; it now looks exactly like the Blackmagic Pocket Cinema Camera 6K Pro — on the outside anyway.
This means that the G2 now features a tiltable screen, along with several minor benefits from a better camera body overall. The sensor in the 6K cameras remain the same; the sensor has not been updated and therefore the camera will perform exactly the same image-wise.
Differences from Pro
While the G2 and the Pro may look the same since this update, there are still a couple of differences;
No internal ND filters
The internal ND filters of the BMPCC6K Pro is a life saver for many owners, and in order to keep the price low the filters are not included in the standard BMPCC6K G2 model.

Not as bright monitor
The monitor of the BMPCC6K G2 is much better than the original BMPCC6K monitor, since it lends its design from the BMPCC6K Pro. It is, however, not as bright as the Pro version and maxes out at 1500 nits.
Available now
The Pocket Cinema Camera 6K G2 is available today for just 1995 USD — a real bargain if you ask me, concidering everything you get in the package.