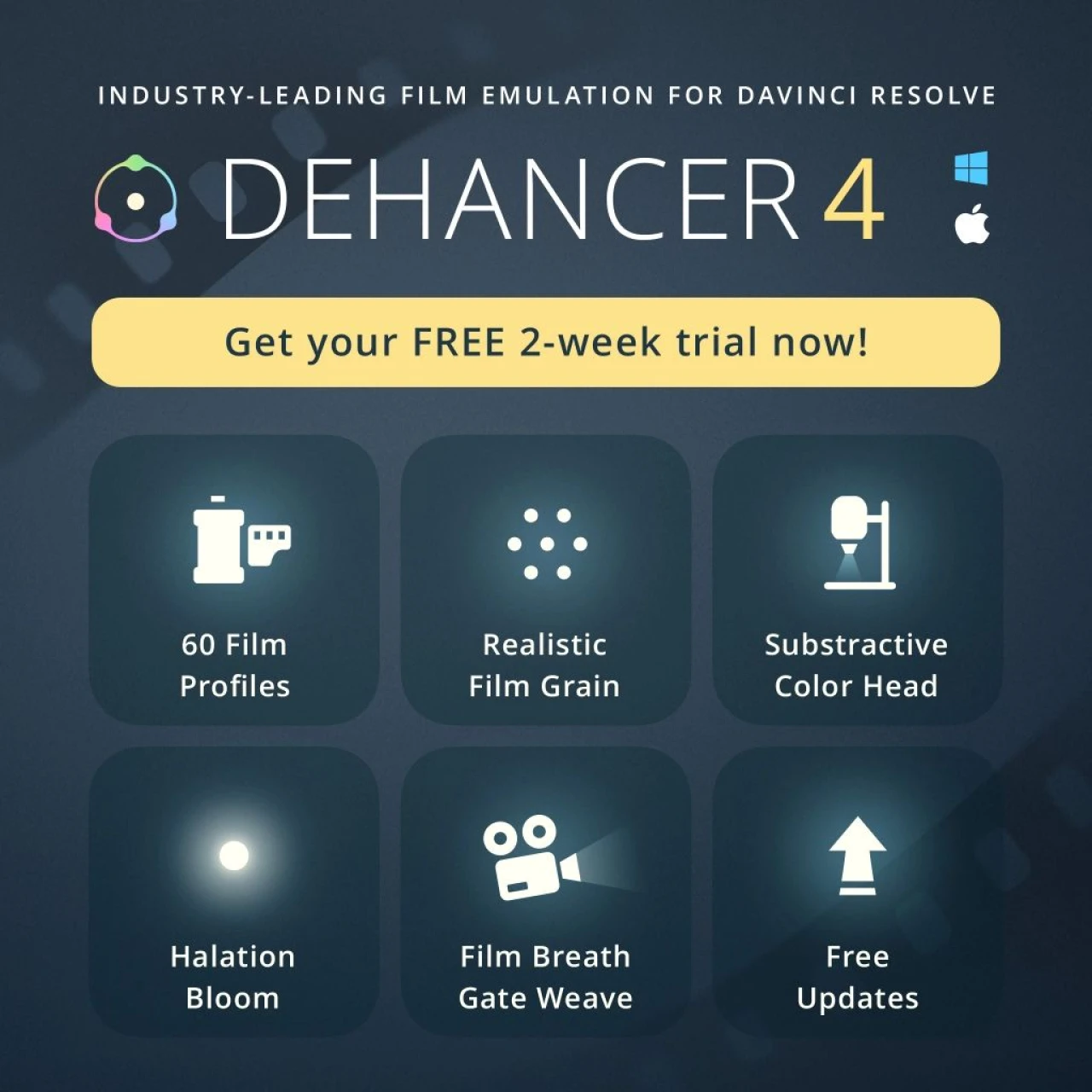 The beta testing of Dehancer 5 has just launched, and users are now invited to participate.
The popular film emulation plugin Dehancer has seen a major overhaul in version 4, and now it's time for version 5.
Dehancer 5
The new version of Dehancer offers several new features from Dehancer 4, most importantly different white points (D65, D60 and D55) along with temperature and tint adjustments.
What's new in Dehancer 5:
Print profiles with Target White setting (D55, D60, D65)
Kodak Vision 2383 Color Print Film profile
Kodak Professional Endura Glossy Color paper profile
Cineon Film Log support
DVR WG/Rec.709 source input
Source white balance (Temperature and Tint compensation)
Optimizations
Open Beta
The beta for Dehancer 5 has now opened, and for those who own version 4 and want to get out Dehancer 5 beta, you're in luck; the two versions can be installed at the same time — there's no need uninstall the previous version.
Dehancer Discount Code
We're very happy to be able to give you a discount on your Dehancer license. Check out Dehancer here and use discount code INDIE for a 10 % discount!
Free Trial
Dehancer offers a full two week trial version to everyone, so if you're curious — get a free license and check it out. The results are amazing — much more natural and organic looking than popular alternatives like Film Convert.
The license you buy is a lifetime license for two individual seats, which means you can use it simultaneously on two separate computers.