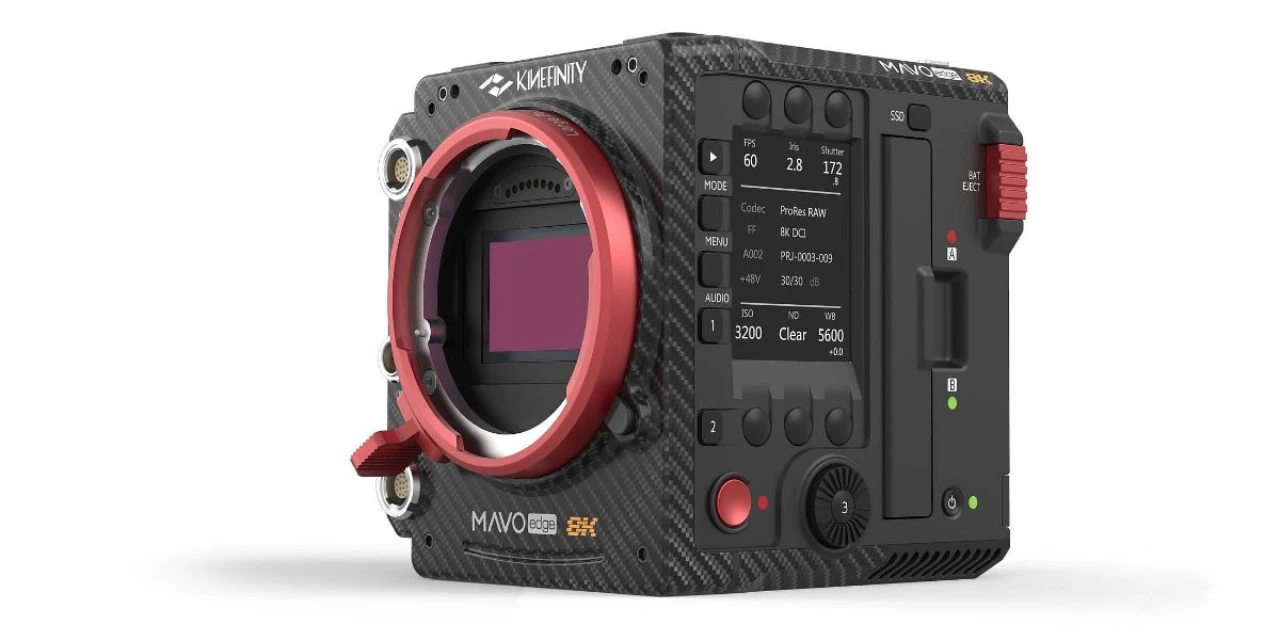 The Mavo family gets a new member; say hello to the all-new Mavo Edge 8K, an 8K capable monster from Kinefinity.
The camera battle is by far over, with new cameras being released every other month. While RED are working on their Komodo, Kinefinity keep releasing cameras that are filled up with features and still being in the cheaper end of the professional camera spectrum.
Mavo 8K Key Specifications
The key specifications of the feature-filled Mavo Edge 8K are the following:
Imaging Sensor: Full Frame 8K CMOS Sensor
Max Resolution: 8192 x 5456
Sensor Size: 36 x 24mm
Image Cirlce: 43.3 mm
Dual Base ISO: 800 and 3200
Dynamic Range: 14+ Stops
Shutter Angle: 0.7 - 358 °
Shutter Type: Rolling Shutter
Sensor Readout: 12 ms (Full Frame), 9 ms (S35 Crop)
Lens Mount: KineMOUNT (can be adapted to PL, EF + E
Optical Filter: OLPF filter with UV- and IR Cut
ND Filtration: Motorized built-in ND from 0.6 (two stops) - 2.1 (7 stops)
The sensor size is the same as the CineAlta Venice and a little bit smaller than the giant Weapon Monstro 8K VV.
Kinefinity states that they offer an oversampling solution, which ups the dynamic range from 14 stops to over 15 stops.
They also specify that while the sensor has a rolling shutter, the readout is really fast; 12 ms in full frame mode and 9 ms in S35 Crop Mode.
Mavo Codecs and Formats
Mavo Edge 8K records ProResRAW, ProRes and H264 proxy files to SSD NVMe storage media in KineLOG 3, which is just as easy to work with as Arri Log-C.
The latest cameras from Kinefinity hasn't had the ProResRAW codec available to record in — they only featured ProRes4444XQ and ProRes4444 as high-end codecs — and it's exciting to see what the raw recording from Mavo Edge 8K can offer in grading capabilities.
Body
The body is in the same exact dimensions as the other Mavo cameras from Kinefinity, but it's made of a combination of aluminum alloy and carbon fiber, instead of solely aluminum, making it lighter and more portable than ever.
Price and availability
The Mavo Edge 8K starts shipping in September 2020, which is in about 4 months time, and will cost 11 999 USD off the shelf. It is already available to preorder over at the Kinefinity website, for a fee of 149 USD.