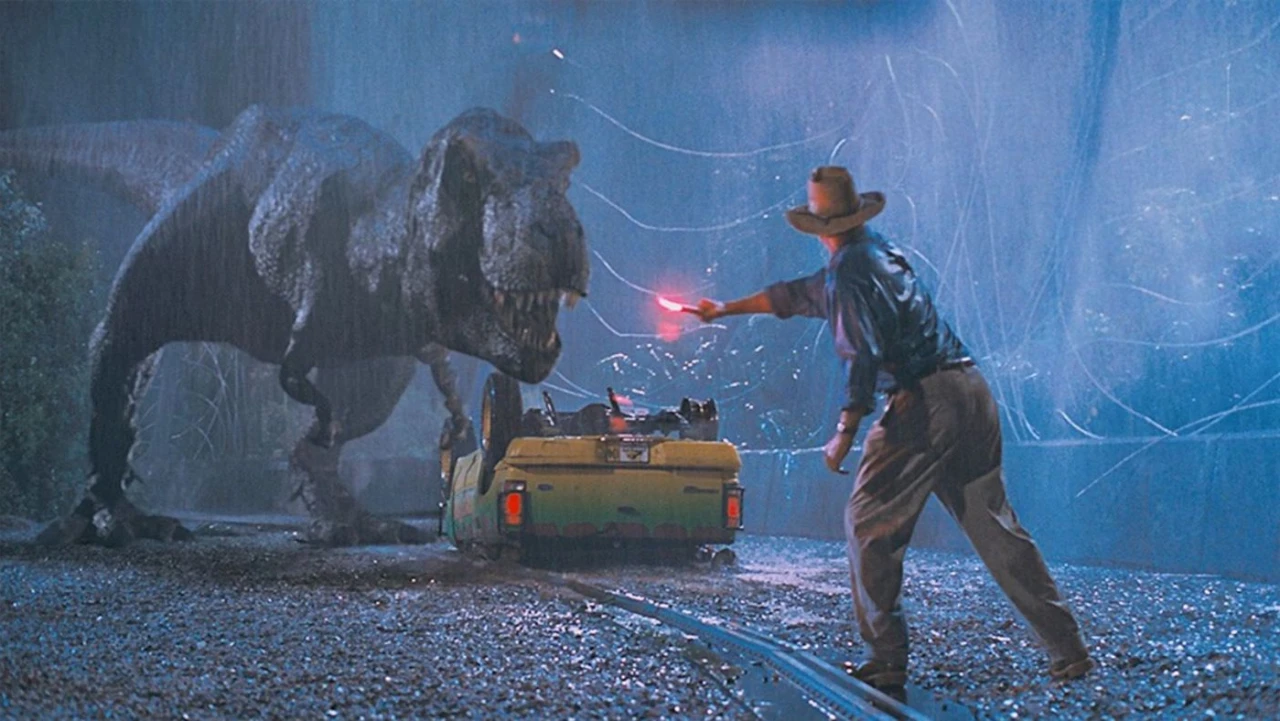 What is is about the latest dinosaur sequels that makes them less intimidating than the 1993 original Jurassic Park?
Where both the early and late sequels have failed, the original succeeded in many ways; animatronics and CGI is perfectly blended and spot on pacing along with a a fantastic score, to name a few.
Most people who see the new films — specifically Jurassic World and Jurassic Park Fallen Kingdom — simply do not get the impression that the dinosaurs are huge, without knowing why that is. Some point to the excessive use of CGI where, despite having a 20 year leap in technology, it simply is not good enough for these types of adventures yet.
The Scale and Framing of Jurassic Park
This video essay video points out that the aspect ratio of the film, along with the framing of both the people, helicopters and the dinosaurs, helps tremendously in achieving a greater sense of scale than any of the newer films.
Watch the essay
The essay is available on YouTube, and is embedded below:
As it turns out, Jurassic Park is a complete masterclass in framing, straight from legendary director Steven Spielberg and his fellow director of photography for this film, Dean Cundey.
Thank you
A special thank you to Films&Stuff for making this video!