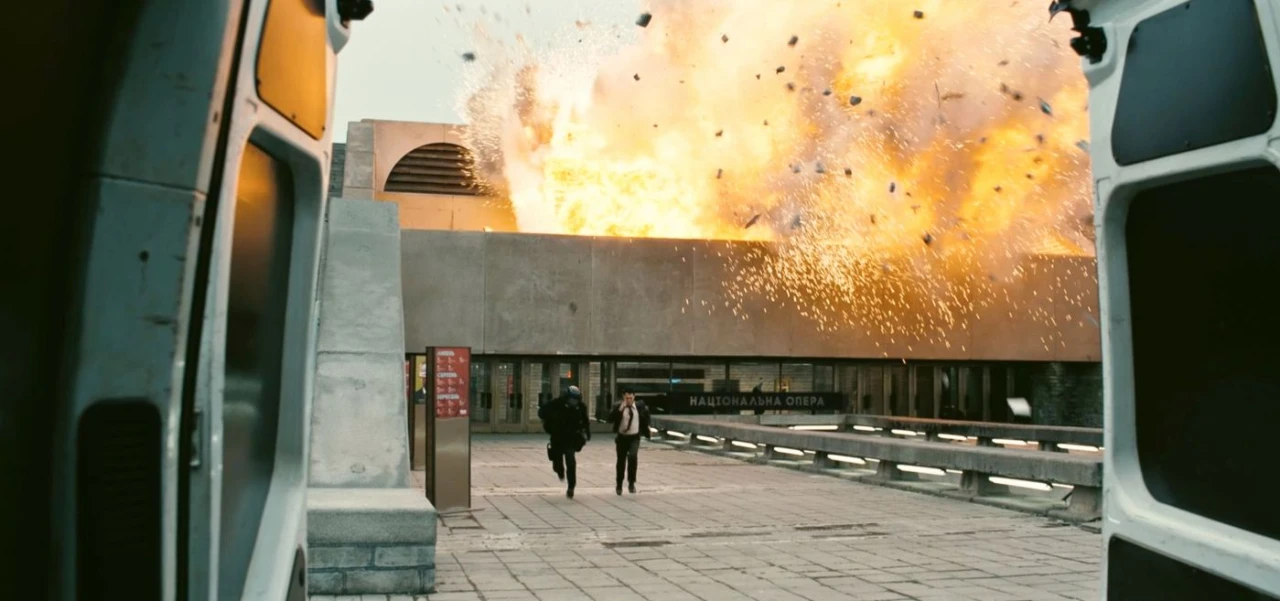 Dive into the filmmaking of the latest blockbuster from Christopher Nolan — the espionage thriller Tenet — with the newly released official screenplay.
Defying the covid-19 spread around the world, Tenet has been released to theaters internationally in August, along with a limited release in the United States as of September where theaters are open.
The film recently reached it's 100 million USD box office mark, and has reached 152 million USD as of today. The domestic US gross is only 13 % of the grand total, leaving the international gross at 87 % of the total current revenue.
Tenet Screenplay
When it comes to learning about how a film was crafted, nothing will give you more insight than actually reading the screenplay while comparing and reflecting on how they achieved what you actually see on screen based on the text in the screenplay.
The official screenplay of Tenet is now available on Amazon, as a Kindle e-book or physical paperback, along with an e-book over at the Google Play store.
The prices are;
as an e-book - 9,99 USD
as a physical paperback - 15,26 USD
The Secrets of Tenet
On top of the newly released screenplay, there's another insight into the overall production of Tenet — an official production oversight book called The Secrets of Tenet by author James Mottram.
The book covers multiple topics regarding the creation of the blockbuster time reversal epic Tenet, including:
Learn from Christopher Nolan himself, as he and a range of other key collaborators—including producer Emma Thomas and production designer Nathan Crowley—give you an essential masterclass that lays bare the director's process and his singular creative vision.
Discover exclusive art and never-before-seen photos. Illustrated with candid behind-the-scenes imagery and compelling conceptual art, this is the ultimate exploration of a film guaranteed to linger in the imagination long into the future…and perhaps the past.
John David Washington and Kenneth Branagh share their personal perspectives on working with Christopher Nolan in the book's foreword and backword.
A prestige volume for your home library. This large format, deluxe book is the perfect addition to your bookshelf or coffee table—a must-have memento for Christopher Nolan fans.
The Secrets of Tenet is available as a hardcover and is discounted 10 % as of today, from 50 USD to 45 USD.